TOPTION BRAND ultrasonic biodiesel reactor Closeness Ultrasonic Reactors
Product Description
                                    Low-temperature Ultrasonic Extractor 
 Description  :
      TOPT−2008 type low−temperature ultrasonic extractor is the application of modern ultrasonic extraction combined with low temperature system as a physical means of new chemical reaction device, occurred mainly by high-power ultrasonic system, heating system, the compressor cooling system, temperature control system, temperature, agitation system etc.
     Is higher than 20000Hz frequency ultrasonic sound waves. It is spread in the medium can cause severe friction between the media elements and heat dissipation, resulting in a variety of primary and secondary effects of ultrasound, such as ultrasound thermal effect, chemical effect of cavitation and other physical effects. As the ultrasonic "cavitation" effect may cause changes in activity of reaction system to produce enough to trigger the instantaneous high temperature and pressure chemical reactions, the formation of a local high−energy centers to promote the smooth progress of chemical reaction, which is the main chemical reaction catalyzed ultrasonic factors. The secondary effects of ultrasound such as mechanical shock, emulsification, dispersion, crushing are beneficial to the full range of reactants are mixed, than the general phase transfer catalysis and mechanical agitation to promote more effective reaction to proceed smoothly, it gradually into the ultrasonic technology chemical laboratory, as a means of physical catalyst, the reaction of organic chemistry greatly changed the outlook.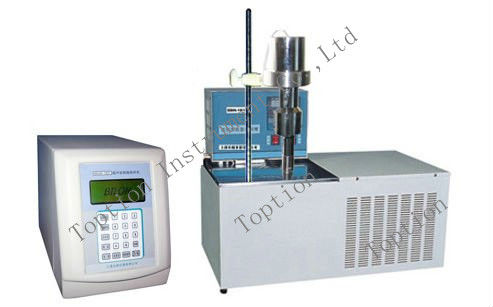 Key Features 
1. Product by the ultrasonic wave generation system, heating system, cooling system, temperature control system, composed of mixing system 
 2. Magnetic stirring system can respond more fully, more uniform temperature 
3. Special bottle more than I can meet a variety of experimental response requirements (both into the various gases involved in reactions, but also continuous feeding) 
4. Original French Tai refrigeration compressor, cooling capacity, temperature uniformity 
5. Reaction system can be completely sealed 
6. Immersion ultrasonic horn, good effect 
Technical parameters 
1. Ultrasonic power: 100 ~ 1500W continuously adjustable 
2. Ultrasonic Frequency: 25KHz 
3. Temperature range: -20 ~ 100 °C 
4. Reaction volume: 10 ~ 500ml 
5. Ultrasonic probe diameter: 20mm 
6. Cold trap volume: 6L 
7. Compressor power: 500W 

This TOPT-100LD Ultrasonic continuous reactor adopts GG3.3 as material and it's high quality has passed CE certification.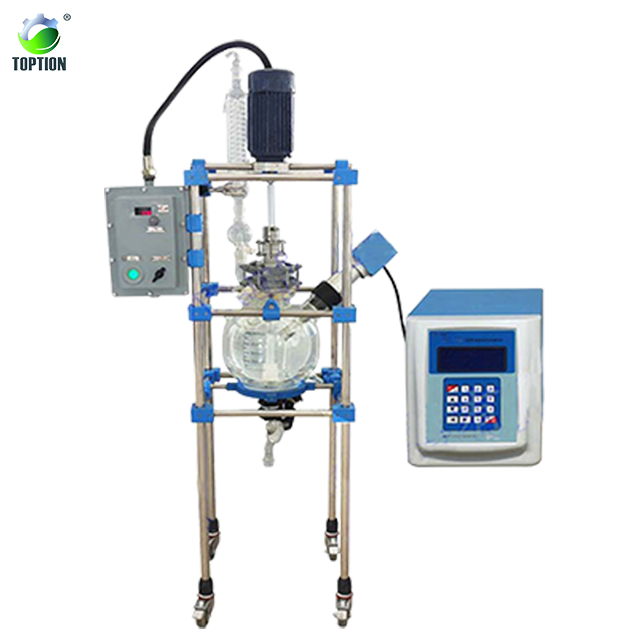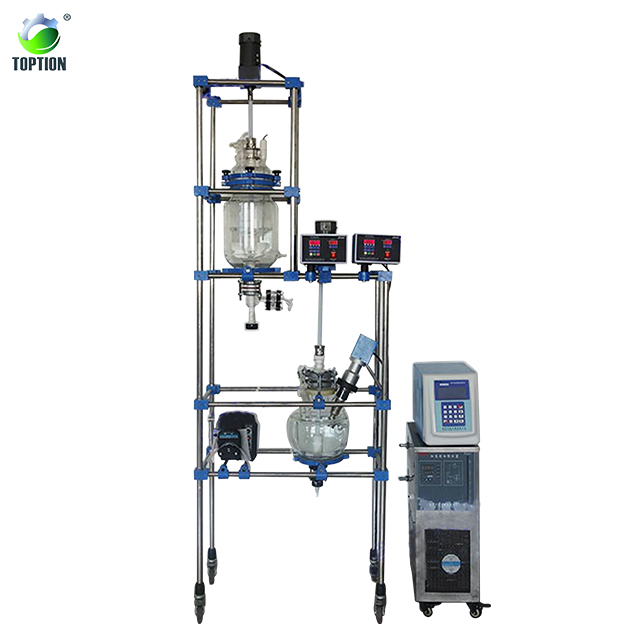 Test out Automatic controller -Continuous Ultrasonic Reactor :
ultrasonic reactor on a powdery substance in the liquid phase micro-level crushing and oil extraction and nano emulsion dispersion and can play a significant role in the purification of precious metals, and reaction to the involvement of a powdery substance, emulsifying reaction and homogeneous reaction also can speed up the results.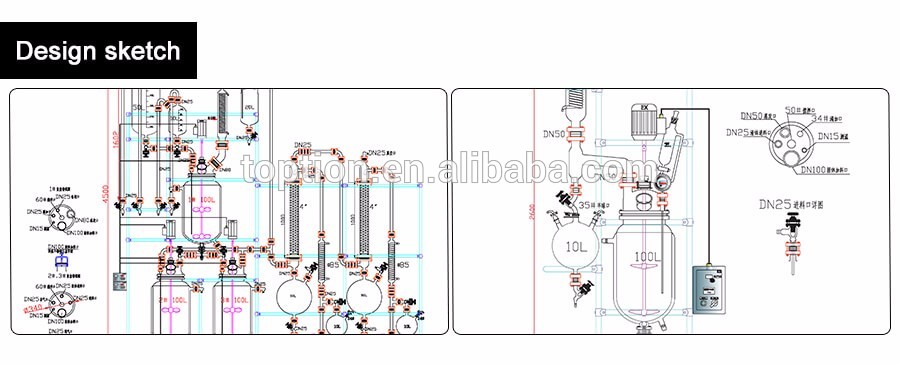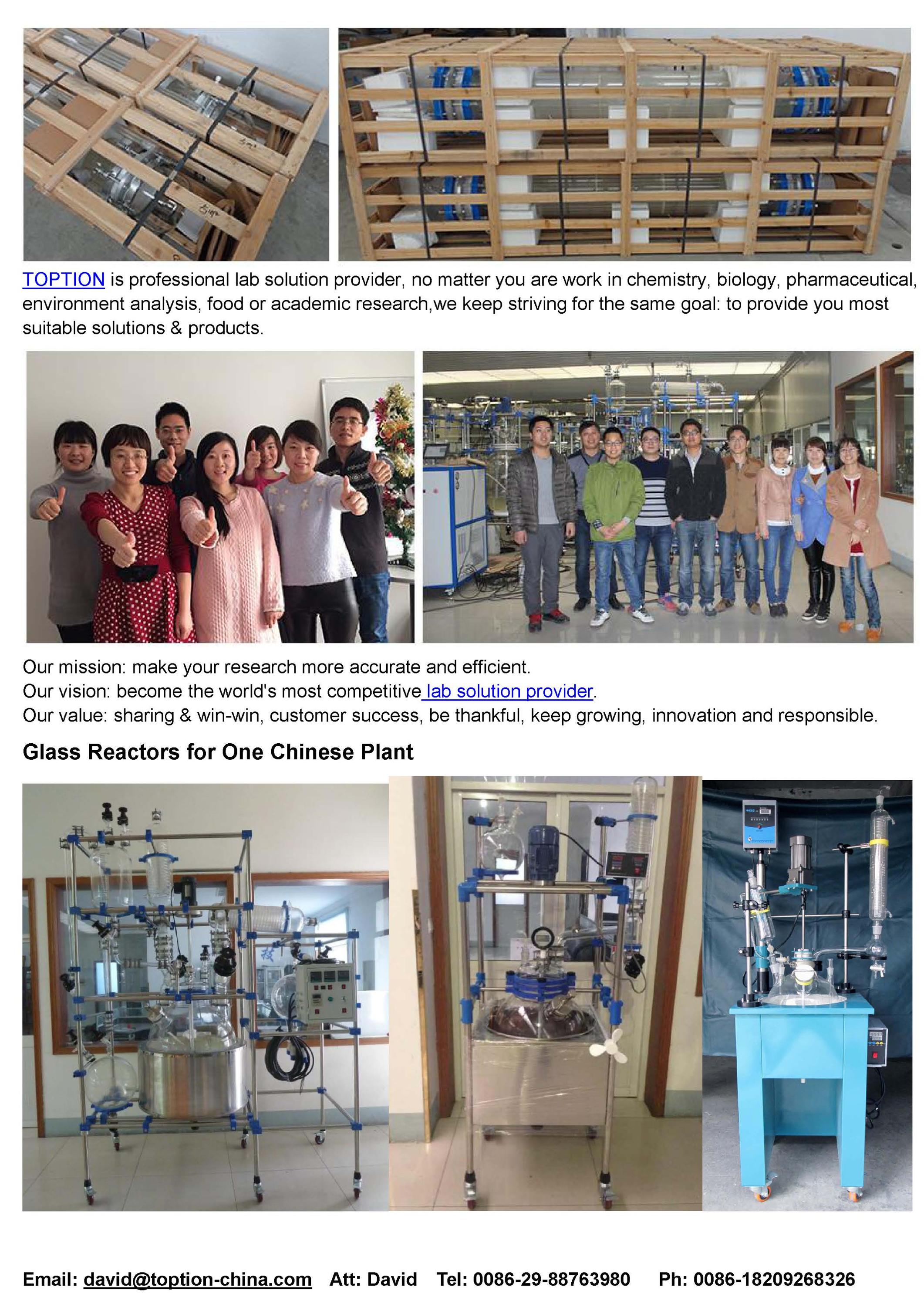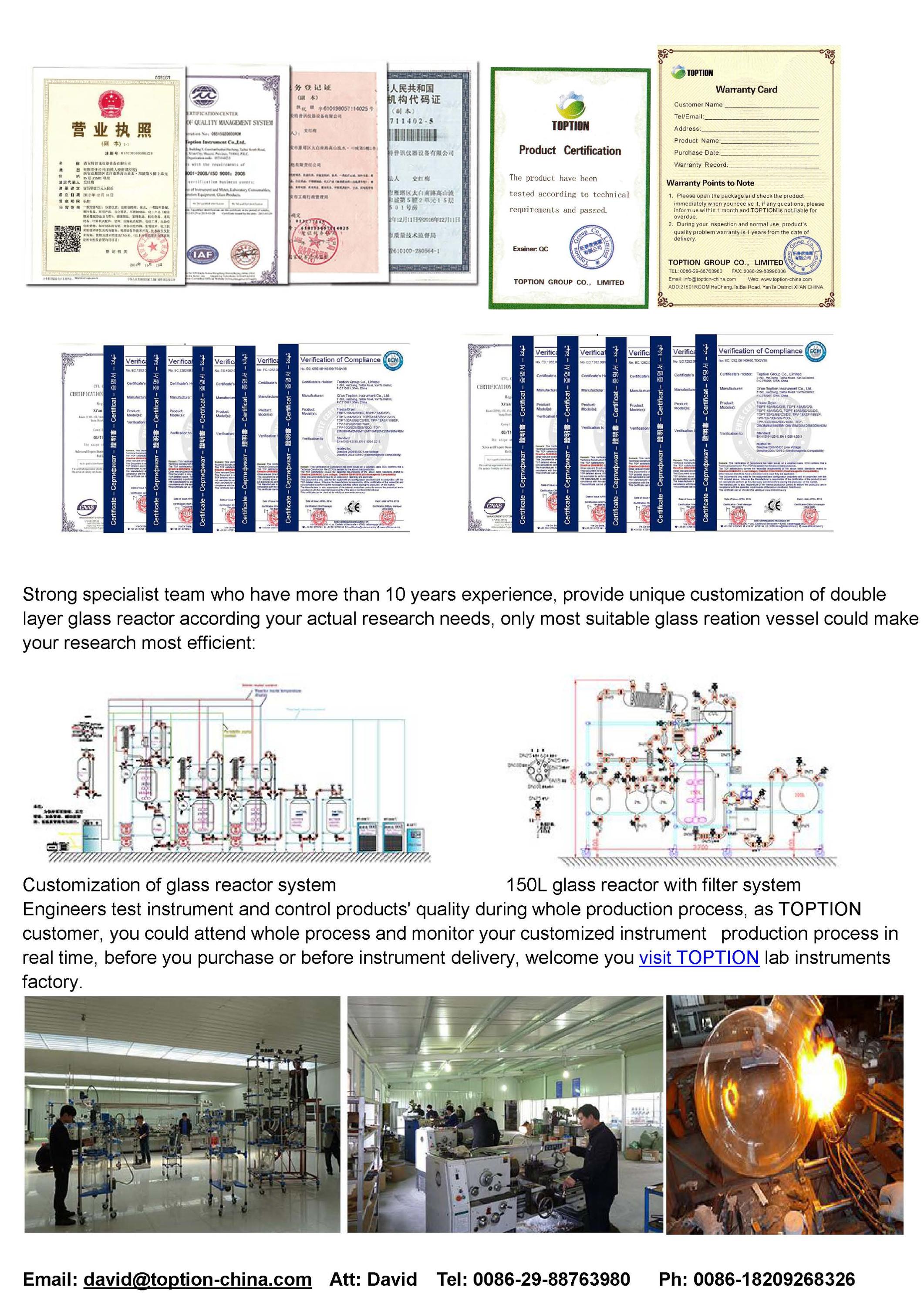 We believe the quality will not let you down. TOPTION company can customized various specifications of glass reactor system, we believe "TOPTION"  will be your "TOP option".
Welcome to Customized Design! 
Pls don't hesitate to contact us, Welcome!!!
Product Categories : Ultrasonic Instruments Series > Ultrasonic Extractor