Product Description
      KN680 Protein Analyzer /Kjeldahl Apparatusfor  
    KN680 Kjeldahl apparatus use the industry−leading 16 degrees trichromatic color sensors, precision endpoint to determine the fuzzy search technology, combined with advanced titration system structure to ensure more accurate titration; unique anti−alkali pump crystal technology, the complete elimination of crystallization of the alkali pump problems and improve the reliability of the instrument; modular design and multiple security, greatly ensure the stability, reliability, accuracy of the results to ensure the safety of operating personnel and equipment. Humanized operation interface, easy to use; complete experimental configuration system, to meet various test requirements; powerful self−learning function, to facilitate users to create their own test database; end users to fine−tune the technology and end color of color learning function can not only accurately to adapt to a variety of testing situations, the more users experience the technology of human nature. 
Features KN680 Protein Analyzer /Kjeldahl Apparatusfor : 
        1. fully automated testing process: adding acid, alkali, distillation, titration, calculate and print out the results of automatic completion, without human intervention 
        2. the original method of sample dilution and processing base, according to the user arbitrary set of different samples, the sample maximum to prevent the occurrence of explosive boiling phenomena and improve the measurement accuracy 
        3. the original anti−crystallization of alkali pump, the complete elimination of crystalline alkali pump problems, to maximize the reliability of the instrument 
        4. the steam flow can be automatically adjusted to achieve a better effect distillation to ensure the accuracy of the experiment 
        5. dual mode of titration, the titration of the combined thickness will ensure a high degree of accuracy of the results 
        6. the end users to fine−tune the technology and end color of color learning function, to ensure accurate test of adaptability, more human care 
        7. automatic emptying digestive tract: the sample after distillation of the sample tube instrument automatically emptying the residual waste. Titration cup automatic scheduling of waste and cleaning 
        8. Built−in multiple safety protection: digestive tract in office testing, security doors, condensation water test, the steam generator overheating, overvoltage protection, liquid level detection, such as multiple intelligent protection to ensure the safety of equipment and operators 
        9. all lines and action components using anti-corrosion materials, precision build 
      10. using a large touch screen LCD, with the class of easy to use Windows user interface 
      11. a powerful experimental system and self-learning function configured to meet the requirements of various experiments 
Technical parameters KN680 Protein Analyzer /Kjeldahl Apparatusfor : 
1. measurement range :0.1-220mgN (mg N) 
2. measuring speed :3 - 8 minutes / sample 
3. titration accuracy: rough titration 1μl / Step fine titration 0.016μl / step 
4. reproducibility: 0.5% relative error 
5. recovery rate: 99.5% (1-220mgN) 
6. automatically diluted with water, automatic base, automatic boric acid, distillation, titration and calculation, programmable control 
7. automatic titration: meet the AOAC standard method to judge the color of the end 
8. data storage: 1000 sets 
9. the program storage: 500 
10. Power: 1400W Voltage: AC220V 50Hz 
11. size: 500mm × 410mm × 850mm 
12. Weight: 40KG 
Scope KN680 Protein Analyzer /Kjeldahl Apparatusfor : 
       KN680 Kjeldahl instrument widely used in food processing, grain, feed, water, soil, pharmaceutical, tobacco, livestock, soil fertility, environmental monitoring, medicine, agriculture, research, teaching, quality control and other fields, the nitrogen or protein content determination. Can also be used for ammonium, volatile fatty acid / alkali and other testing.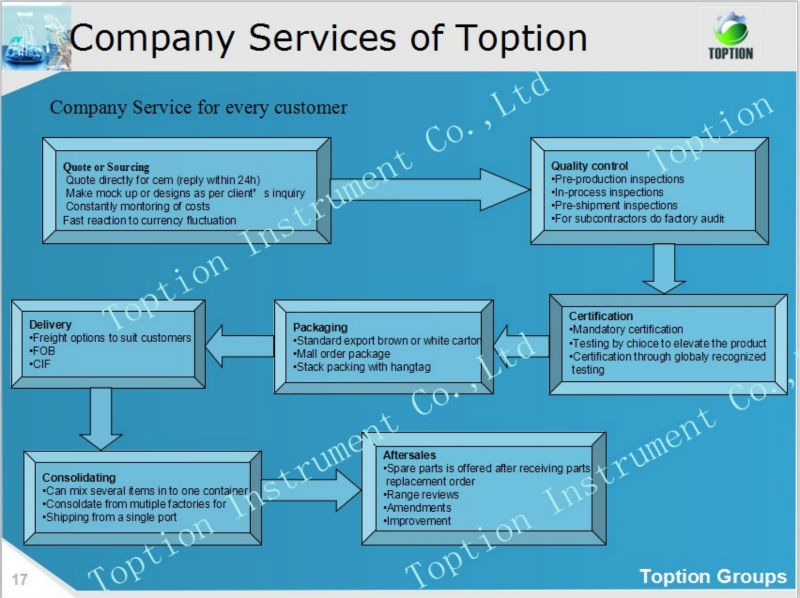 Product Categories : Food Making & Testing Instruments Series > Protein Analyzer